19 April 2013
Auckland, NEW ZEALAND – Friday 19 April, 2013
. Introducing a new level in luxury computing, Toshiba (Australia) Pty Limited today launched KIRA, a premium Ultrabook™ for the most discerning user. Uniquely crafted from high-grade materials and engineered with the latest technologies, KIRA embodies Toshiba's heritage as a brand, with elegance and precision in every detail.
Featuring Toshiba's first ultra-high resolution PixelPure® display, allowing consumers to experience a crisper, brighter picture without the detection of pixels, a AZ91 pressed magnesium alloy chassis and a new lightweight design, KIRA delivers an outstanding Ultrabook™.
"KIRA is more than the culmination of 28-years of our computing heritage and the latest technologies and advancements. It's a statement of luxury – through its craftsmanship, fit and finish and the exceptional overall experience," said Mark Whittard, Managing Director, Toshiba (Australia) Pty Limited.
"Toshiba's KIRA is derived from inspired engineering with precision in every detail."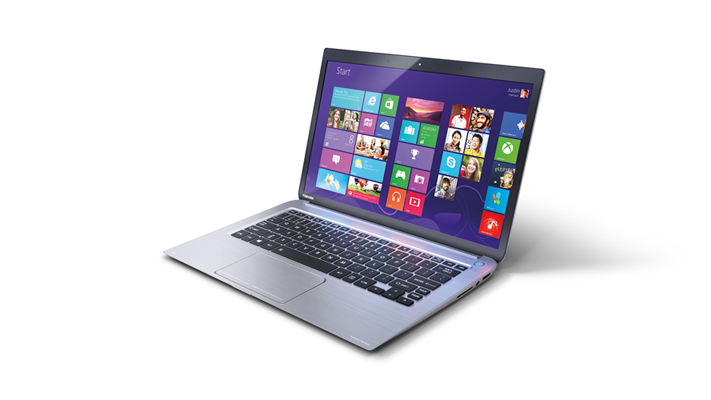 See the Finer Detail
KIRA's unique ultra-high resolution PixelPure display offers a 90-per cent increase above standard HD displays – resulting in razor-sharp clarity for text and crystal clear viewing of photos, movies, games and more. Additionally, KIRA includes Adobe® Photoshop® Elements 11 and Premiere® Elements 11 software to enable photo and video enthusiasts to master their creations quickly.
The Touch of Luxury
Available in standard and touchscreen display, KIRA's touchscreen models utilise Corning® Concore™ glass, a fingerprint-resistant and smooth 10-point multi-touch surface designed to maximise the Windows 8 experience.
*
A Richness of Sound
KIRA's sound system offers a rich and robust listening experience through its high-quality Harman Kardon® stereo speakers which are complemented by DTS® audio processing that together deliver an indulgent high-fidelity sound that outweighs expectation.
Inspired Design
From its concept, KIRA has been crafted with design and performance at its core. KIRA's unique construction from AZ91 pressed magnesium alloy combined with a honeycomb-base structure, means that KIRA is more robust than traditional aluminum alloy devices, whilst still remaining ultra-light.
Increasing resilience and internal stability, KIRA features Toshiba's AirFlow II technology, a thin multi-phase fan cooling system, as well as a stabilising hinge that increases the pliability of the lid when opening and closing the notebook and reduces screen bounce for touchscreen use.
A high-capacity Li-Polymer battery is incorporated to let you work unplugged throughout the day with a long battery life rating of up to six hours, while a 256GB Solid State Drive and 8GB of 1600 MHz memory produce a fast and responsive experience.
Sleek and Stylish
Powered by 3rd generation Intel® Core™ processors, KIRA defines a new level of ultraportable design without compromise. Featuring clean lines and elegant soft, rounded edges, KIRA's 13.3-inch display and sleek frameless LED backlit keyboard are incased within its slight chassis, weighing from just 1.21kg or 1.35kg depending on whether you choose touch.
Complimentary Platinum Service and Support
KIRA comes standard with Toshiba's Platinum Service and Support (conditions apply), turning owners into Toshiba VIPs who will enjoy premium perks, including:
• Two year manufacturer's express warranty service with on-site metro, courier pickup/return in regional locations.
• Two year Hotline support service – during normal business hours.
Pricing and Availability
The KIRA will be available for pre-order on April 26, 2013 and for purchase on May 5 from selected retailers.
Three configurations will be available featuring Intel Core i5 or Core i7 processors in price from NZD$2,599 (inc GST) - NZD$3,099rrp (inc GST).
About Toshiba
Toshiba is a world-leading diversified manufacturer, solutions provider and marketer of advanced electronic and electrical products and systems. Toshiba Group brings innovation and imagination to a wide range of businesses: digital products, including LCD TVs, notebook PCs, retail solutions and MFPs; electronic devices, including semiconductors, storage products and materials; industrial and social infrastructure systems, including power generation systems, smart community solutions, medical systems and escalators & elevators; and home appliances.
Toshiba was founded in 1875, and today operates a global network of more than 550 consolidated companies, with 202,000 employees worldwide and annual sales surpassing 6.1 trillion yen (US$74 billion). Visit Toshiba's web site at
www.toshiba.co.jp/index.htm.
Media contacts:
Justine Taylor
Howorth Communications
Phone: +61 2 8437 5352
Email:
justine@howorth.com.au
Selena Adams
PR Manager
Toshiba (Australia) Pty Limited
Phone: +61 2 9887 8120
Email:
sadams@toshiba-tap.com